Pivot BI Analytics has outstanding reputation and capacity to deliver best visualization dashboards for senior management teams in search of (KPI) analytics and insights. We build new interactive dashboards using technological tools second to none. If you are still using Excel spreadsheets and haven't seen an interactive dashboard first hand, you are missing the best tool for data visualization. Monetize your company's data, send your database file for us to develop a free sample visualization dashboard.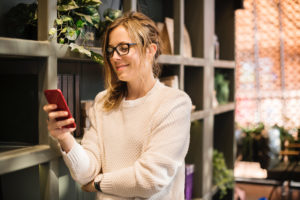 For executives to take advantage of the abundance of data and make well-informed decisions, they must have access to visualization dashboard to get a single, real-time, fact-based version of the truth. With access to actionable data, decision makers are able to identify new opportunities, streamline operations, increase sales, support company growth and help their business gain a competitive advantage.
In small companies, spreadsheets can be sufficient to get the job done. Spreadsheets have many great uses. However, for growing companies, spreadsheets alone are inadequate for making data-driven decisions.
Spreadsheets are most of the time error-free, they do allow you to analyze specific metrics. Beyond this, there is very little room for data discovery because Excel does not allow the user to follow the data through. Instead, it requires a mathematical understanding of the data. Analyzing more than this would require pivot tables or manually generating views of additional dimensions and measures. Compiling this information is burdensome, time-consuming, and often results in inadequate analysis. In the end, the critical information you need isn't readily available or assuredly reliable.
At Pivot BI Analytics, we collect your data from various departments such as customer records, marketing, supply chain and finance. We gather all this unstructured data together so that it can be analyzed Your data is now accessible in a visualization dashboard and is presented in a way that is easy-to-understand.
You have a clear view of what is selling and what is not; where sales are happening and where they are not; why, and who or what is responsible. At minimal expense and lightning-fast speed, we assemble your assorted datasets and present the information as a single grid, dashboard, or graphical view of your business for an overview of both trends and KPI performance. Contact us more information