The success or failure of every business is driven by the decisions that its leaders make. Decisions based on fact—and not gut feel consistently lead to better business performance. There's a reason it is called "business intelligence.
Dashboards are one of the most important and often overlooked tools for marketers today. At Pivot BI Analytics, we develop interactive visualization dashboards for customer insights.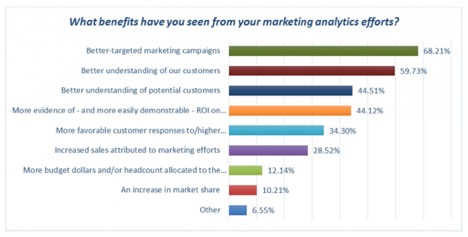 Modern marketers need to know how to measure and share performance outcomes of their programs in real-time—and what agile decision making, based on these outcomes, really entails. They'll need to blend data from multiple source channels and select the best metrics for their dashboards. Lastly, they need to visually showcase data for organizational alignment and client reporting. Not to mention having colorful, interactive and innovative marketing dashboards, just for that extra polish.
Marketing analytics is the process of measuring, analyzing, and managing your marketing strategy's performance to maximize its effectiveness and optimize your return on investment (ROI). Analytics allow marketers to be more efficient and minimize wasted marketing budget.
Companies gather and analyze data to fine-tune their operations, whether it's to help them figure out which webpage design works best for customers or what features to include in their product design or service to boost sales. Marketers, in particular, use data analytics to answer questions like:  To put customers in a shopping mood, is it better to make the webpage banner blue or yellow? Or do these colors not matter?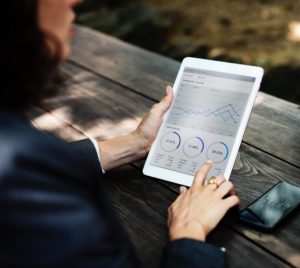 Getting the answer right could mean the difference between higher sales or losing to the competition. We use google analytics, A/B testing and other superior data analytics tools to help marketers develop actionable intelligence and make strategic decisions.
Wharton University research shows that 57% of marketers are incorrectly crunching business data and potentially getting the wrong answer — and perhaps costing companies a lot of money. However,  McKinsey & Company has found out companies that use sophisticated data management tools for customer analytics significantly drive value: companies that make extensive use of customer analytics are more likely to report outperforming their competitors on key performance metrics, whether profit, sales, sales growth, or return on investment.
Companies that strive to create a culture that values data-driven decision making reap more benefits. And, the more senior management is involved in customer analytics, the more successful companies are.
Many executives at Consume Packaged Goods (CPG) companies are worried about "falling behind" if they stick with traditional consumer communication channels and spreadsheet reporting. Even so, they're often not sure how to use the alternative—data visualization dashboard reporting. CPG's challenge is that unlike telecom, insurance or car brands, where consumers invest significant time in researching before buying, consumers are less prone to surfing the web for items like toothpaste, diapers or yoghurt. So how can consumer brands participate in the digital revolution? 
Marketing analytics has become an entire industry that's changing the way we work and the type of work we do as not only marketers, but market researchers too. In fact, if you're not ensuring your marketing analytics and market research work together, then you could be missing out on a lot of marketing opportunities. 
It's important to measure the financial impact of not just marketing but the varying impact of a variety of efforts from product and sales too—which marketing analytics can also provide. As a result, knowing and understanding the different types of analysis and the benefits they provide within marketing analytics, can help to identify what metrics to focus on for what objectives—because objectives can be an endless list of how to understand or increase ROI, monitor trends over time, determine campaign effectiveness, forecast future results, and so on.