Sometimes lack of skilled human resources and expertise drives the companies towards outsourcing data analytics. The advantages of data analytical outsourcing encourage organizations to gain market and customer insights and make strategic business decisions on the basis of data analytics report.
At Pivot BI Analytics we have data analyst professionals who engaged in data analysis. We collect and review all the data and then interprets the data into meaningful information which help the senior management team of a corporation make effective decisions for the organization.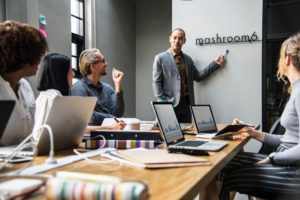 Data analyst performs a crucial job in data management We are equipped with special skills and knowledge of programming language, statistics, qualitative and quantitative modeling skills, data interpretation, and have complete understanding of most businesses their industry standards. 
One of the main reasons Amazon is so successful as an online retailer is its collection, analysis and use of data. According to a 2017 Retail Vision Study by Zebra Technologies, 73 percent of retailers rate managing big data as important or business critical, and 58 percent of retailers are budgeting for big-data solutions for storing and analyzing data. Other retailers realize this and may try to emulate Amazon's success by developing their own data solutions, but the amount of resources required simply isn't practical for most.
When delving into data analytics, there are two routes to choose from: developing the data solution in-house like Amazon or outsourcing to a third-party provider. Internal development takes time, not to mention having to start from scratch. Many companies that lack the technological resources or expertise end up doing everything manually, which is not sustainable in the long term. Meanwhile, outsourcing to a third party can provide a variety of tailored solutions but still has to fit within the budget.
In many environments, the maturity of your reporting and business analytics functions depends on how effective you are at managing data before it's time to analyze it. Traditional environments relied on a provisioning effort to conduct data preparation for analytics. After extracting data from source systems, the data landed at a staging area for cleansing, standardization and reorganization before loading it in a data warehouse.
At Pivot BI Analytics, we encourage our clients to create a cross-functional team of  business analysts and data analysts to work together and manage the data. The difference is what they do with it. Data analysts gather data, identify useful information from the data, and structure their findings into easy-to-read charts and dashboards. Analyzing data is their end point. Business analysts, on the other hand, use the data analysis to make strategic business decisions. 
Today's business leaders need a way to effectively utilize big data analytics to improve their companies. That means having the best people on the job as part of a data team designed to derive insights from vast amounts of information the business chooses to collect. 
Every business, of course, has different needs and goals, meaning each data team assembled will be composed of different types of people and roles. Some commonalities will exist between organizations, along with one simple fact: to truly be effective as a team, they'll need to work well as a team. Collaboration is the key to success, but it's all too easy to build a team featuring too much conflict or inefficiency. Carefully outlining the roles and responsibilities of each team member is a crucial step to assembling a highly functioning data team, one that business leaders need to take to meet the challenges that come with big data solutions.